Create realistic 3D renderings of your own custom furniture designs. With Pro100, you can create stunning visuals of your furniture projects with all the details that real-life has to offer. You can set up your own scene and customize it with different materials, textures and lighting. This makes it easy to get a good idea of how the finished product will look before it's even built. With Pro100's advanced features, you can also make changes to the design on the fly and instantly preview them in 3D rendering. From kitchens to bedrooms, 3D rendering is a great way to bring your custom furniture designs to life.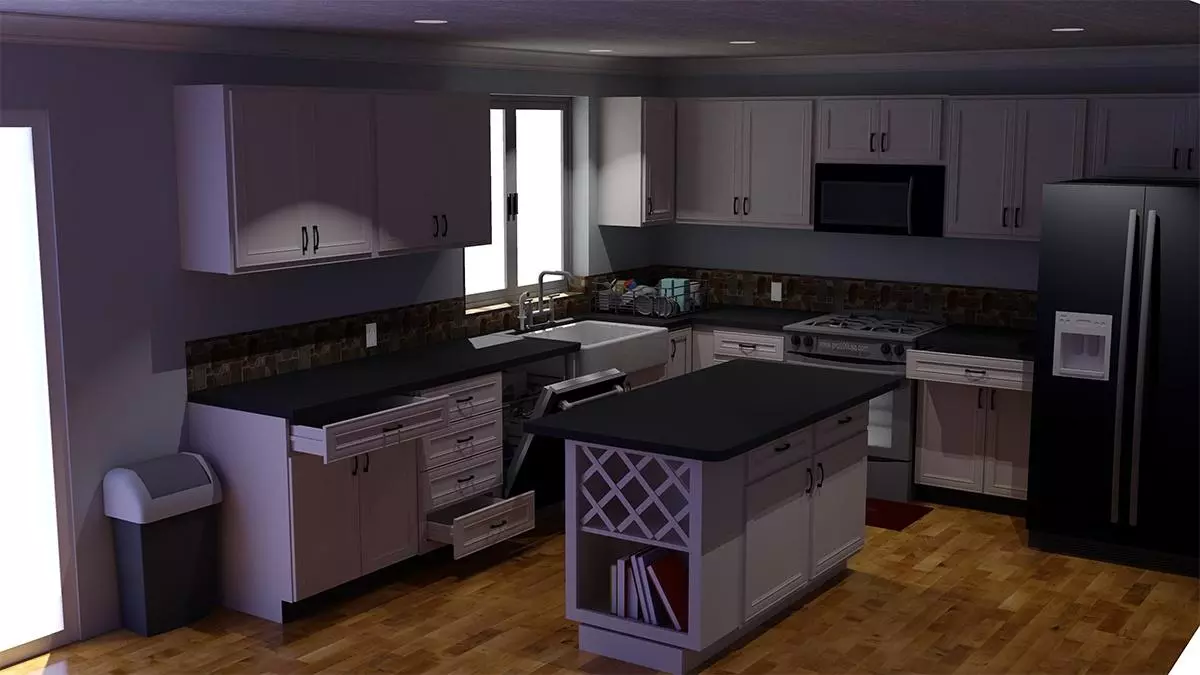 Pro100 is a 3D rendering software used to create photorealistic images of interiors, exteriors and furniture designs. It offers intuitive tools to help designers quickly and easily visualize their ideas in vivid detail. The software features an easy-to-use drag-and-drop interface, a wide selection of materials and textures, 3D camera views for accurate perspective, and real-time lighting simulations. Additionally, Pro100 can be used to generate virtual presentations with 360° panoramic views of projects.
Rendering Software for 3D Cabinet Design
Pro100 is a 3D rendering software used for creating professional-looking cabinet designs. It offers a variety of tools and features to help the user create high-quality visuals quickly and easily.
The software has an intuitive interface that makes it easy to learn and use, and it provides users with realistic materials, textures, colors, and lighting to make their designs look as real as possible.
Pro100 also allows users to customize their design with additional features such as drawers, doors, shelves, and more.Create better design drawings with Pro100 software. This intuitive program offers exterior and interior elevations, 3D renderings, floor plans, and more.
Design drawings are a vital component in woodworking and cabinetry industry. With our professionally designed, easy to use software we make the creation of these drawings simple.
Our software can be used in commercial and residential projects with an intuitive interface that allows you to focus on your designs without learning programs code or how computers work. Try it now. the demo doesn't expire!
Pro100 is an easy to use, affordable professional Artwork and Design Drawing software that can be used for a variety of purposes. The program allows the user to create floor plans, elevations, site plans and other types of drawings. Price starts at $ 2,549.99 - $ 2,849.95