Photorealism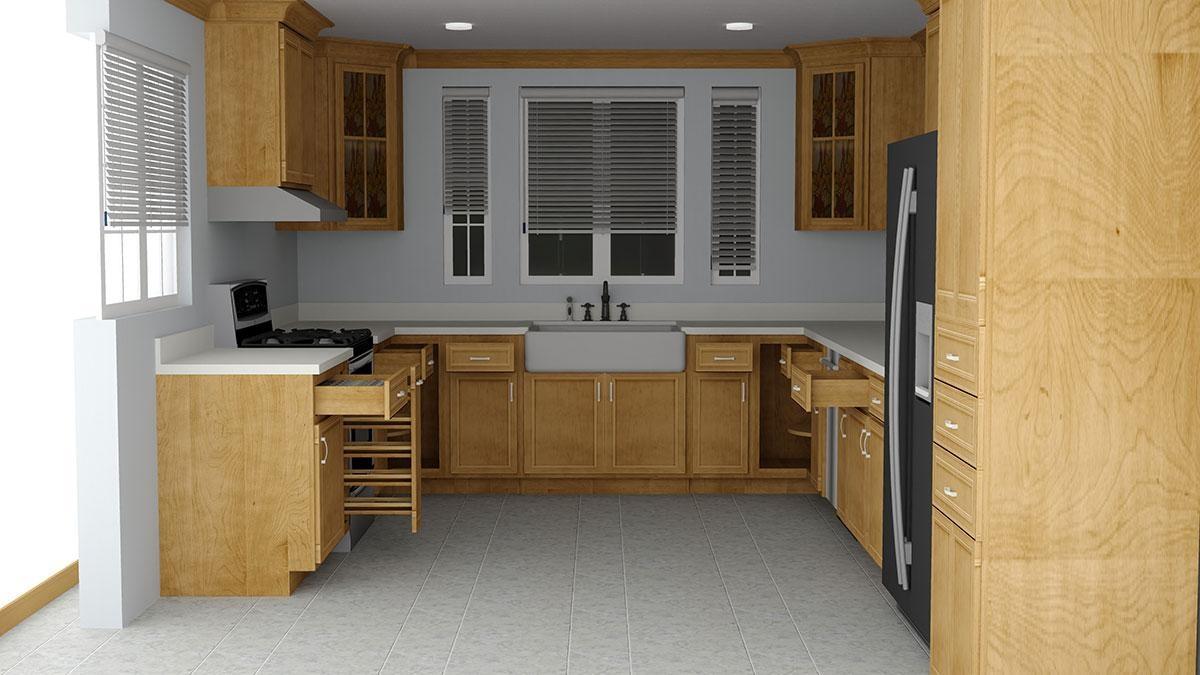 Easy-to-use professional software
Dimensioned Elevations and Part Labels Display.
Ability to incorporate Job Costing and Pricing
3D rendering , generate cut lists, part list, cabinet lists
Change units of measurement as shown in the video below.
No yearly subscription, One-time payment.
Free updates, unlimited support with full purchase.
Install in multiple computers without purchasing extra license key. (You will still need your dongle key plugged into the next computer)
Shopping online for professional interior design software can be a daunting task. This is true simply because there are often many varieties that can differ considerably for the end- user. Pro100 offers libraries and optional catalogs that come with standard cabinets, appliances, fixtures, windows, flooring and even home decor objects like plants, to choose from. The program is quite intuitive to use and therefore it will make your design process easier. Do great things with Pro100 interior design software.
When you buy the program, you will receive a USB dongle key. You can install the program in as many computers as you like, but you will need the key plugged in for it to run. Work more efficiently with the new Pro100 software
Users include: -
Custom Cabinet Shops
Kitchen Dealers
Interior Decorators
Remodelers
Garage furniture Dealers
Kitchen Refacing
Office Dealers
Closet Dealers
Factory Layouts
Take a moment and check out some of existing Pro100 users.
See sample videos below
1.
2.
The images shown below display photorealistic features that you can get from your finished design projects. Explore Pro100 gallery, or you may visit some of our current users. We understand you will not have the time to browse the entire website. Feel free to go through our frequently asked questions. You might see some answers related to your questions.
Design Examples
Custom Cabinets
We have sold Cabnetware, Cabinet Vision, 20/20 with Pattern Systems and SoftPlan. All of them require that you set up standards to get the cutlist to work. Pro100 is different. No other cabinet software is like it. All you do is create a virtual cabinet and you have a cut list. It is just that simple. Pro100 is a perfect software for custom cabinet design because it is not like other programs. You generate cut list as you build your objects within the room. It does not have standards. Yes, no standards to set up, which means you are not stuck with the standard cabinets, create your own custom designs. We have had customers take months to set up their standards to be able to generate a cutlist. It also true to mention that some of these programs have improved over the years.